The Crane Report
Articles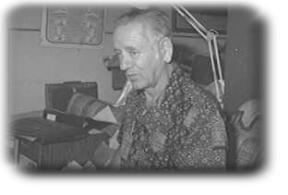 John Crane worked closely with Royal Rife for a number of years and had a good insight of what he was doing.

This rare report was originally intended for distribution within the Rife Laboratory, only.

Although this report has not been dated, it was obviously written after the release of "The Cancer Cure That Worked" book by Barry Lynes which was first published in 1987.

As Crane died in 1995, this document must have been created between 1987 and 1995.

Updated version, released May 22, 2017 by Peter Walker of www.rife.de:
This new updated version includes nearly all the missing pages and an extended Appendix Z.
The previous edition was missing the following pages:
Apendixes E, F, I, J, K, L, M, N, O, P, Q, R, S (page 38), T (still missing), U, V, X and Z (page 47).
We have been able to locate and insert seperate copies of all the missing pages, except for Appendix T (National Cancer Institute position March 1972).
The original document only had one page of the patent from 1986 in Apendix Z with a comment that more will follow. We have kept that promise by adding the complete patent for your convienience.
The updated PDF has also been straightened and OCR'd so that you can cut and paste the information as needed.
John Crane arbeitete einige Jahre lang eng mit Royal Rife zusammen und hatte einen guten Einblick in das, was er tat.
Dieser seltene Bericht war ursprünglich nur für die Verteilung innerhalb des Rife-Labors bestimmt.
Obwohl dieser Bericht nicht datiert ist, wurde er offensichtlich nach der Veröffentlichung des Buches "The Cancer Cure That Worked" von Barry Lynes verfasst, das 1987 zum ersten Mal veröffentlicht wurde.
Da Crane 1995 starb, muss dieses Dokument zwischen 1987 und 1995 erstellt worden sein.
Aktualisierte Version, veröffentlicht am 22. Mai 2017 durch Peter Walker von www.rife.de:
Diese neue aktualisierte Version enthält fast alle fehlenden Seiten und einen erweiterten Anhang Z.
In der vorherigen Ausgabe fehlten die folgenden Seiten:
Die Anhänge E, F, I, J, K, L, M, N, O, P, Q, R, S (Seite 38), T (fehlt noch), U, V, X und Z (Seite 47).
Wir konnten von allen fehlenden Seiten, mit Ausnahme von Anhang T (Position des National Cancer Institute vom März 1972), separate Kopien finden und einfügen.
Das Originaldokument enthielt nur eine Seite des Patents von 1986 in Apendix Z mit einem Kommentar, dem weitere folgen werden. Wir haben dieses Versprechen gehalten, indem wir das vollständige Patent zu Ihrer Erleichterung hinzugefügt haben.
Die aktualisierte PDF-Datei wurde auch begradigt und mit OCR versehen, so dass Sie die Informationen nach Bedarf ausschneiden und einfügen können.