The SeeNano Microscope
Microscope
As fascinating as the Rife Microscope is, there are no known original working Rife microscopes still in existance today and many scientists question the capabilities of the historical Rife microscope due to its apparent ability to resolve beyond the optical limits of half a wavelength as defined by Abbe. Modern science tells us that light optical microscopes cannot resolve below 250 nanometres and magnify more than 1600x and provide more detail (true magnification).

Yet there are a number of researchers who have developed microscopes which claim to resolve beyond this limit. These include the Somatoscope by Gaston Naessons in Canada, the Richardson microscope by Tim Richardson in Canada (now no longer available), and the SeeNano microscopes that are due to be released soon by Grayfield Optical inc.
These new microscopes are due for release and are capable of resolving better than 100nm with variable depth of field and full color contrast, otherwise unheard of with conventional light optical microscopes. The special grayfield contrast method allows for full contrast colour imaging of living unstained samples in real time under natural white light.
Although the SeeNano microscope uses a different proprietry approach to optics than Rife did, these microscopes provide an optical microscope today that allows for living samples to be cultured in an enclosed heated chamber and observed in real time while various medicines can be injected into the chamber. This allows medical researchers to determine within about an hour if a certain medicine is effective or not.
For more information and example images and videos, on this remarkable microscope, please look at their website.
So faszinierend das Rife-Mikroskop auch ist, es sind keine funktionierenden Original-Rife-Mikroskope bekannt, die heute noch existieren, und viele Wissenschaftler bezweifeln die Fähigkeiten des historischen Rife-Mikroskops aufgrund seiner offensichtlichen Fähigkeit, über die von Abbe definierten optischen Grenzen von einer halben Wellenlänge hinaus aufzulösen. Die moderne Wissenschaft sagt uns, dass lichtoptische Mikroskope nicht unter 250 Nanometer auflösen und mehr als 1600fache Vergrößerung und mehr Details (echte Vergrößerung) liefern können.
Dennoch gibt es eine Reihe von Forschern, die Mikroskope entwickelt haben, die behaupten, über diese Grenze hinaus aufzulösen. Dazu gehören das Somatoscope von Gaston Naessons in Kanada, das Richardson-Mikroskop von Tim Richardson in Kanada (inzwischen nicht mehr erhältlich) und die SeeNano-Mikroskope, die demnächst von Grayfield Optical Inc. auf den Markt gebracht werden sollen.

Die SeeNano-Mikroskope
Diese neuen Mikroskope, die demnächst auf den Markt kommen sollen, ermöglichen eine Auflösung von mehr als 100 nm mit variabler Schärfentiefe und vollem Farbkontrast, was bei herkömmlichen Lichtmikroskopen nicht der Fall ist. Das spezielle Graufeld-Kontrastverfahren ermöglicht die kontrastreiche Farbdarstellung von lebenden, ungefärbten Proben in Echtzeit unter natürlichem Weißlicht.
Obwohl das SeeNano-Mikroskop einen anderen proprietären Ansatz für die Optik verwendet als Rife, bieten diese Mikroskope heute ein optisches Mikroskop, mit dem lebende Proben in einer geschlossenen, beheizten Kammer kultiviert und in Echtzeit beobachtet werden können, während verschiedene Medikamente in die Kammer injiziert werden können. So können medizinische Forscher innerhalb von etwa einer Stunde feststellen, ob ein bestimmtes Medikament wirksam ist oder nicht.
Weitere Informationen sowie Beispielbilder und Videos zu diesem bemerkenswerten Mikroskop finden Sie auf der Website des Unternehmens.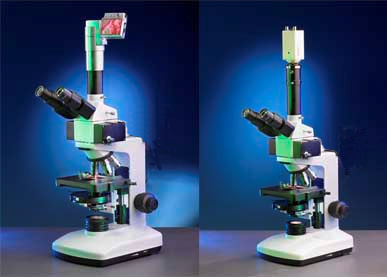 SeeNano prototype (subtect to change)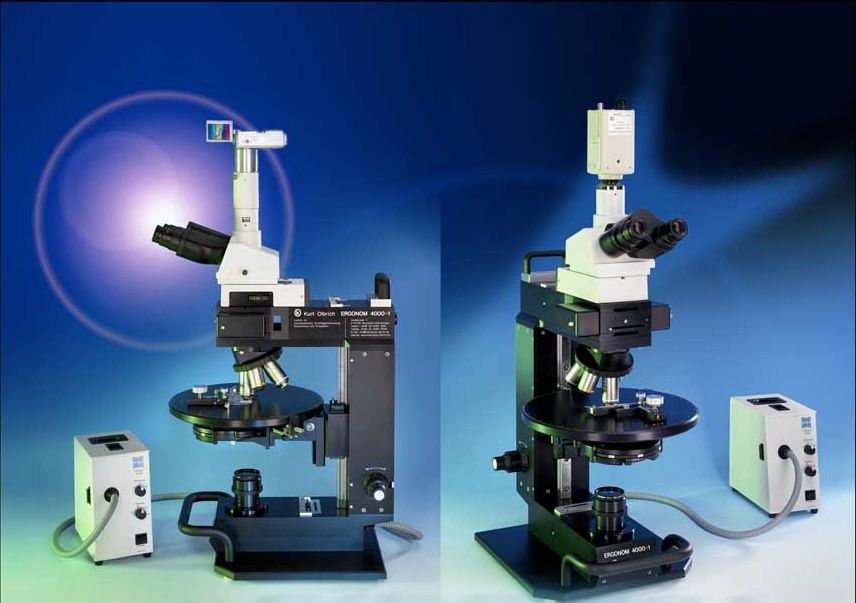 SeeNano prototype (subtect to change)